Attract, retain and support your students to help them reach their potential
You want to stand out from the crowd. And to do this you need to be agile and adapt quickly in an ever changing landscape. But how can you do this with increasing competition, your budgets being constantly revised and technology significantly influencing the way in which we all communicate and access information? Our Achiever CRM for Universities software gives you the tools to help you know your students – and focus on what they are looking for.
Firstly, you need to really know your students – and be able to speak directly to them.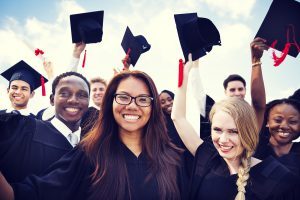 There may be many touch-points across your university where students are talking and engaging with you. Knowing – and more importantly- using this data to create a complete picture enables you to get a real-insight on what's important to them, what they have in common and how they like to communicate. You can then use this information to attract them – and others like them. And critically – do this in line with GDPR and data protection regulations.