LIMS provider Interactive Software Limited and 2D barcoding and lab equipment provider AltemisLab Limited announce new strategic partnership
Interactive Software Limited, provider of the innovative Achiever Medical laboratory information management system (LIMS), announces a new strategic partnership with AltemisLab Limited, to deliver enhanced sample management, storage, and tracking capabilities that will help labs save time and improve data quality by streamlining and digitising processes.
Interactive Software Limited is dedicated to helping labs 'Make every sample matter', through its purpose-built Achiever Medical LIMS that simplifies lab data management and manages all sample lifecycle events. Achiever Medical LIMS is a modern, configurable web-based solution that centralises lab data and supports pre-clinical, clinical research, academic research and biorepository processes and compliance needs. The LIMS gives complete traceability of all sample activities, providing that all-important evidence for compliance and quality assurance.
Through its expertise in 2D sample barcoding AltemisLab Limited offers comprehensive solutions to manage sample identification, storage, and tracking. AltemisLab Limited will collaborate with Interactive Software Limited to deliver an automated and integrated tissue sample management and processing solution helping drive efficiency and productivity as well as improve data accuracy. In addition, the integrated solution will assist organisations wanting to reduce paper in the lab as well as those moving towards digitalisation.
About Interactive Software Limited and Achiever Medical LIMS

Interactive Software Limited has over 25 years' experience in working with organisations to transform the way they work and provide greater insight into their data. The company's Achiever Medical LIMS is trusted by global academic research institutes, testing labs, biobanks, and pharma to underpin critical sample data management and lab processes. The LIMS unparalleled auditing and security capabilities support organisations in protecting highly valuable and sensitive data while meting regulatory compliance.
Fully web-based, Achiever Medical LIMS is available as a cloud-hosted or on-premise solution. Its multi-tiered architecture makes it easier to upgrade while protecting any configuration changes.
Interactive Software Limited recognises that addressing business challenges requires more than software. It also involves changes to culture and processes as well as challenging the way organisations work. Accordingly, the company's services extend beyond traditional software implementation activities to deliver a solution that underpins processes and operational effectiveness. For more information visit www.interactivesoftware.co.uk.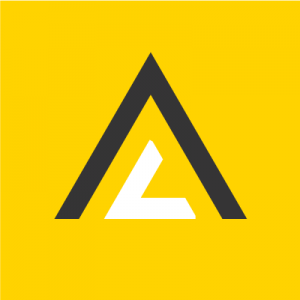 About AltemisLab Limited
Founded by an experienced team with considerable industry knowledge, AltemisLab utilises this expertise to deliver the highest quality products and exceptional service. Helping customers to map workflows and identify the tools that will realise practical, financial and time saving benefits.
Using its knowledge and experience, AltemisLab has set out to perfect 2D tube design and is proud to introduce the AlteTube range of sample storage tubes. AltemisLab 2D barcoded tubes, barcode readers, de-capping, capping, and handling equipment, labelling technology, and lab tools symbolise a new era of efficiency. With AltemisLab you can rest assured that compliance, quality control and manufacturing excellence are unrivalled. For more information visit www.altemislab.com.