In our latest version of Achiever Software (5.5), due for release in August 2019, we have focused on the user experience and making your data work for you.
The systems that you rely on every day must be secure, fit for purpose and scalable. But they also must be usable and give you the information you need quickly.
We know how powerful our Achiever software is with its 'out-of-the-box' workflows and functionality to manage your standard operating procedures, its enhanced security and encryption tools that protect your data and its 'point-and-click' configuration tools that enable you to add new requirements or make any changes.
However, we are aware that if your users dislike or find software difficult to use, they will eventually turn to other systems to record and manage their data.
And if you are just capturing data and not using it then you are not getting value from one of your most important assets.
In our latest software version we wanted to make our highly functional software simpler – and show you the power you are holding in your database.
With our Achiever Software 5.5 version we had 3 key objectives to:
Improve the system navigation
Simplify and enhance our already powerful searching tools
Give you greater visibility of your data so it starts working for you
Using the powerful, popular framework DevExpress©
In Achiever Software 5.5 we use the popular, industry-standard platform DevExpress© and take advantage of its best-in class user interface controls.  These controls give you:
Improved searching and simplified data filtering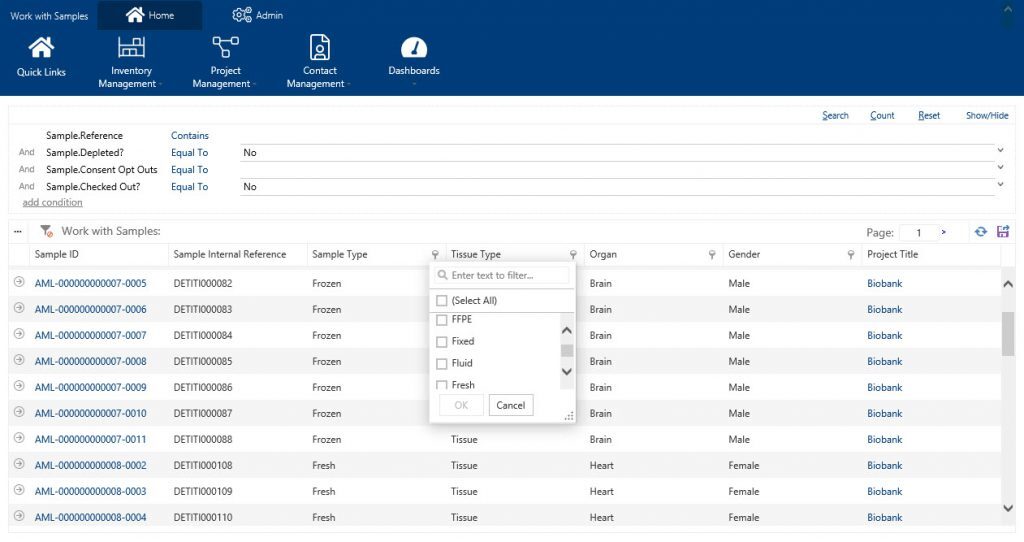 Searchable tree views and hierarchies including sample family trees and diagnosis codes (ICD and SNOMED classifications)
Quick drill-down grids to access additional information at a glance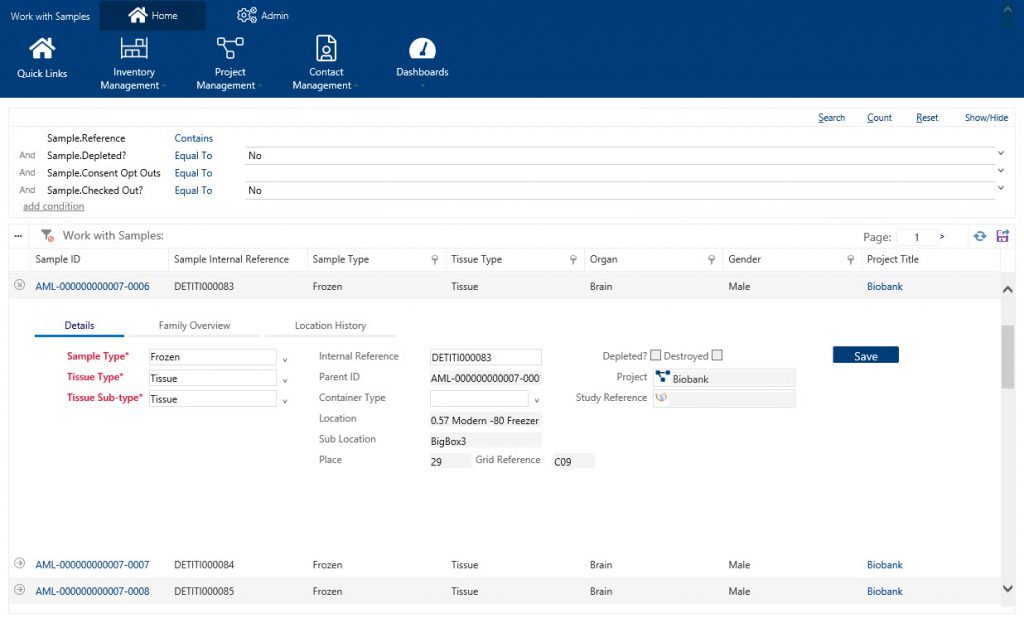 Configurable, interactive, graphical dashboards displaying real-time data and controlled using standard Achiever role and profile permissions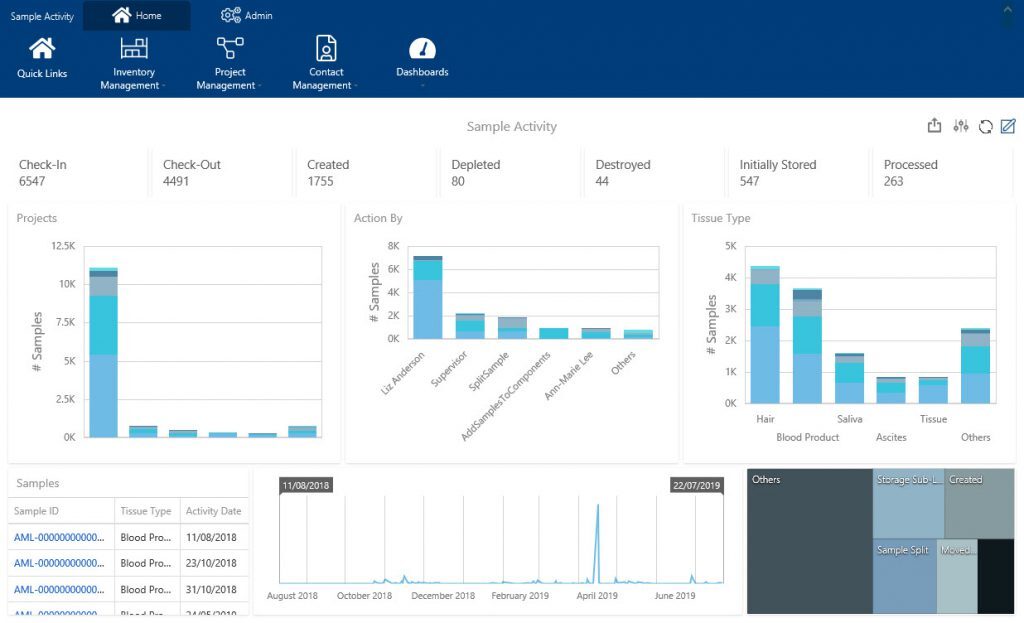 Enhanced email template editor
New improved letter and label template editor
Quick access and simplified navigation and graphical information
You need to be able to access information quickly and easily without having to navigate through several screens. Our new navigation system shows you critical information at a glance. And with our quick links the key functions you need are just a click away.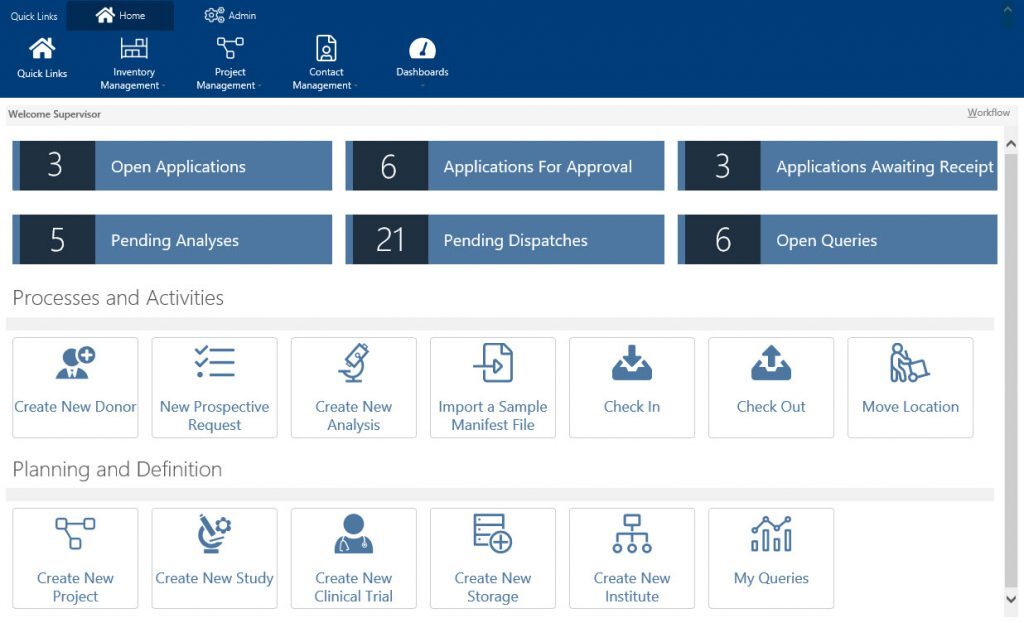 An easier way to manage your sample storage
We have given our sample storage management functionality an overhaul.
Now you can have unlimited sample storage levels and use the new graphical storage view to move samples, boxes and racks.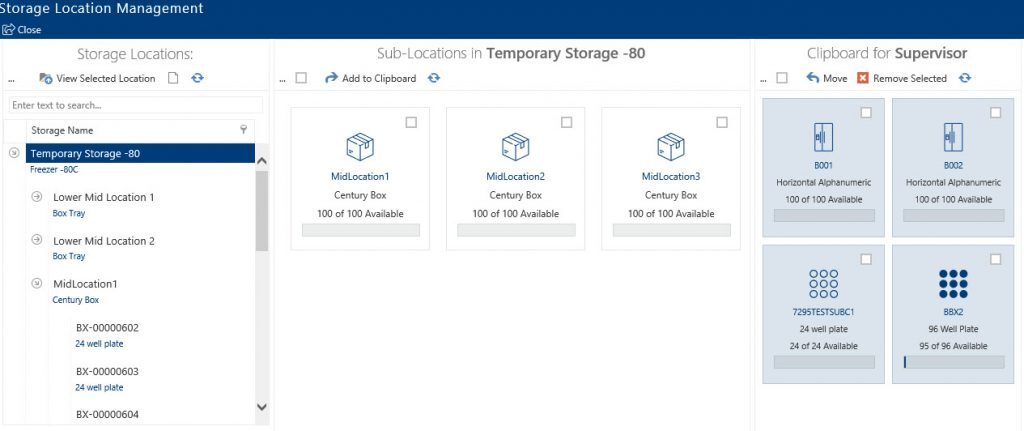 Enhanced modules for greater collaboration, data visibility and quality
Our range of new modules take advantage of the new dashboard functionality and promote visibility of your information. So you can start to use your data to help inform your decision making.
UKCRC Tissue Directory integration module – send your selected sample data securely to the online UKCRC Tissue Directory to maximise your samples' visibility  to researchers and collaborators and promote your sample repository.
Clinical Trials module – plan, manage and track your clinical trial visits, collections, consent and participants. Use the clinical trial dashboard to monitor drop-outs and bottlenecks and complete reconciliations.
Audit and Quality Assurance module – take a proactive approach to auditing and carry out your own internal, random audits across your samples and storage. Use the auditing dashboard to highlight non-compliance and track progress.