If you're currently using spreadsheets, an in-house built system or legacy database to manage your samples, you may be considering investing in a Laboratory Information Management System (LIMS). You may be put off implementing a LIMS because it can take months, if not years, to implement. Often at great expense. Also, just getting the infrastructure in place to house the new on-premise system can be costly. That's without configuring it to meet your requirements. There is another way. Choosing a cloud-based LIMS that can be delivered using a SaaS (Software as a Service) model.
Investment in software delivered using a SaaS model is increasing. Last year saw a noticeable rise in the use of software deployed using a SaaS model. Experts believe that this trend is going to continue to grow. The UK Government has also been encouraging a 'cloud-first' approach when purchasing new systems.
A LIMS deployed using a SaaS model can deliver some additional benefits to those offered by software deployed on-premise. Here are 5 reasons why you may want to consider a SaaS LIMS model.
1.    Accessible from anywhere
Software as a Service (SaaS) is a software delivery model that allows you to access the solution online. As long as you have an internet connection you can work from anywhere. This has proven particularly useful for the many people who found themselves unexpectedly working from home in the last 12 months.
2.    Using the latest technology
When using traditional on-premise software your IT team are responsible for applying the latest security patches and updates. This could mean delays, downtime and stretched resources. With a SaaS model your LIMS service provider does all this for you.
3.    LIMS SaaS model offers flexibility
Whether this is the number of users and/or bandwidth needed to store your data, SaaS LIMS can offer flexibility as well as helping you to manage your budget. You can increase or decrease your user and data subscriptions as your lab grows or changes.
4.    Rapid realisation of benefits
With a LIMS delivered using a SaaS model, deployment times are dramatically reduced. What's more, a solution like Achiever LIMS comes with a library of lab workflows, data capture forms and dashboards so you're up and running with the system quickly.
5.    Improve collaboration
Secure access to up-to-date data is essential. Also sharing data with internal and external collaborators can be critical to the success of a study or clinical trial. Granting external and, quite often internal, users access to your on-premise software can often be difficult and time-consuming. Due to the reduced costs involved in implementing SaaS systems you could potentially set up a system that's easily accessible to manage a single trial or study as and when needed.
Choosing a LIMS delivered using a SaaS (Software as a Service) model
The LIMS marketplace is changing and there are growing numbers of labs implementing systems using a SaaS model. But not all labs are the same and when it comes to LIMS there isn't a one-size fits all approach. Some of the benefits offered by a LIMS using a SaaS model may not be important to you. Also when you factor in your own data volumes, resources and other considerations you might not save as much time, money, or resources as you initially thought. So, take a little time to understand your needs so you can find the solution that's right for your lab.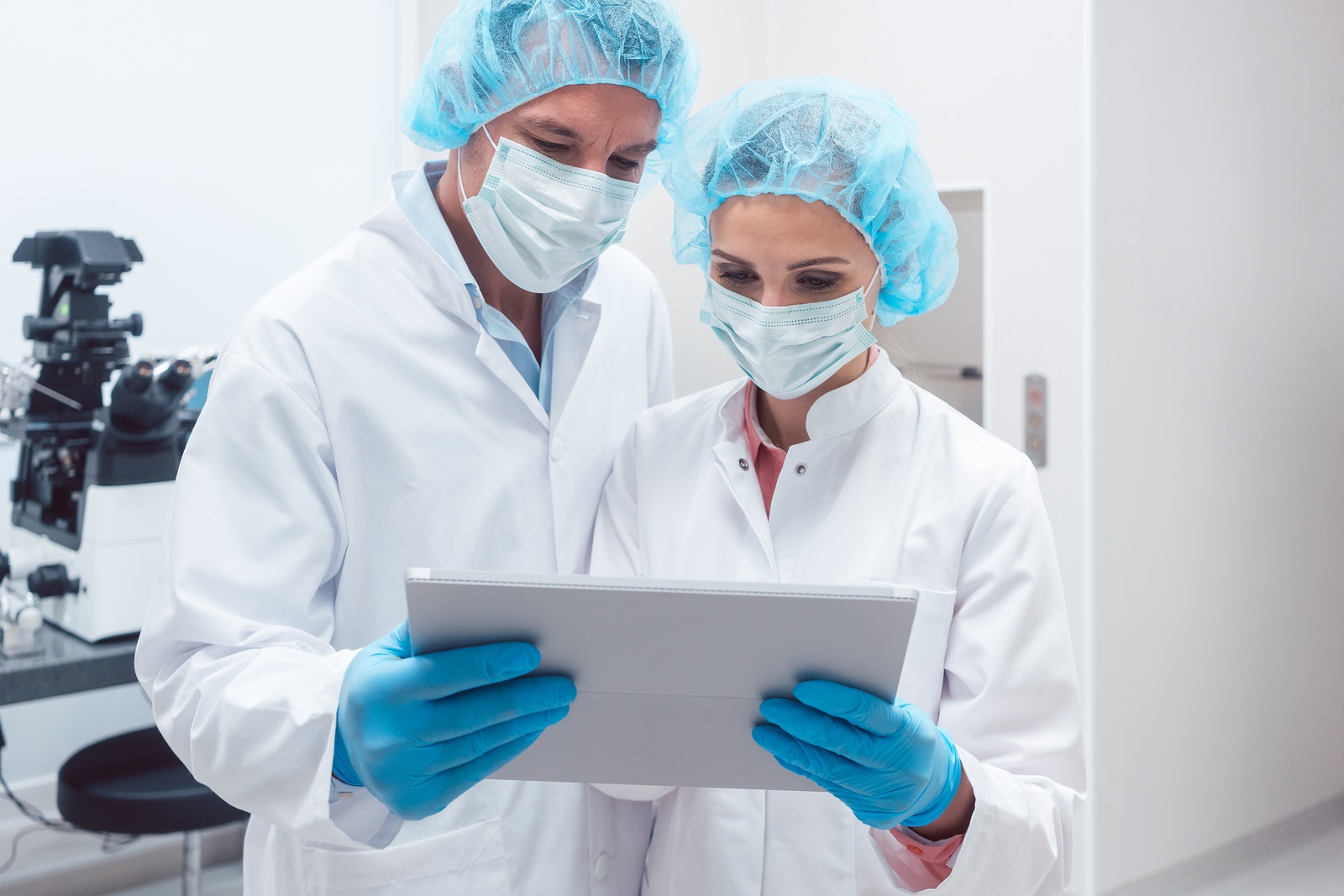 The Role of a Cloud LIMS in Digital Transformation
It seems that everyone is talking about digital transformation but what does it really mean for your lab, can it make a difference and do you need a LIMS in the cloud to be truly digital?  Download your free digital guide.